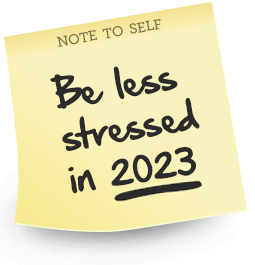 COMPLEMENTARY THERAPIST IN NORTH WEST LONDON
Angel Healer Susie has been an Energy Healer for over 30 years. She is a fully accredited Member of the NFSH, which now called 'The Healing Trust'. Susie has been giving healing to the public for 'The Healing Trust' on their stand at The Mind, Body and Spirit Exhibition at Olympia since 2012. Susie has given regular Spiritual healing to many people from all walks of life over the years, and is involved in raising money through her voluntary charity work with the Heritage Foundation, as a result of this, she has given healing to many celebrities. Susie is also a qualified accredited Crystal healer and also offers Reiki, a very popular method of ancient Tibetan healing, having studied and attained Reiki 1 & Reiki 2 Degree.
Susie is also an Animal Healer and is an accredited member of the Healing Animal Organisation, which has been set up for animals in need. All animals benefit from healing as it is helpful in a wide range of physical, emotional and psychological conditions, working holistically on the whole animal, rather than individual symptoms. Healing is a natural therapy, promoting calm peace and deep relaxation and Susie loves to heal both guardian and animal at the same time, as they both find this a very beneficial and a relaxing treatment, which assists in bonding the guardian and pet together. An animal does not need to be ill to benefit from healing therapy, nor does the guardian.
Susie also offers nutritional advice for animals, especially if the animal has food sensitivities or allergies to commercial food. On offer is a wide range of Natural food Animal remedy oils made from organic natural herbs and plants, which are very beneficial to the animal's welfare and provide additional nutrition to a healthy and balanced diet and are a perfect food supplement for all animals. The animal can choose which oil is needed, after trying them all. Animals self select which herb is beneficial to them.
Susie is a trained Hypnotherapist having studied the Advanced Austin technique and offers therapy for No Smoking, phobias, obsessions, pain relief, addictions, stress, headaches, overeating, under eating, insomnia, memory problems, lack of self esteem, fears, anger, weight and anxiety. Susie also uses past life regression to assist with the treatments.
Susie is a fully qualified ITEC Holistic masseuse for women only. She offers full body massage with oil which also includes the feet, stomach, neck and face. She also offers neck, shoulders and back massage for women who suffer from neck/shoulder/back problems and pain, due to stress and tension, often associated with computer/laptop use. Susie also offers and has a Diploma in Indian Head massage, which incorporates massaging the head, face, neck and shoulders without oil for the release of tension and stress.
If you are experiencing conditions such as headaches, back, neck or shoulder tension or pain, knee pain,leg problems, anxiety, stress, dizziness, post-op discomfort or pre-op pain, problems relaxing or sleeping or constant fatigue, then please feel free to contact Angel Susie as she would be able to assist you with wonderful comforting, peaceful, calming and relaxing Energy Healing, Crystal Healing, Reiki healing therapy or Indian head massage for women.
Healing Angel Susie has a wide range of clients in North/West London in surrounding areas including Willesden, Dollis Hill, Neasden, Wembley, Hampstead, Highgate, Golders Green, Hendon, Kensal Rise, Queens Park, West Hampstead, South Hampstead, Swiss Cottage, Maida Vale, St johns Wood, Mill Hill, Brondesbury Park, Kilburn and Hampstead Garden Suburb. Clients can also be visited in their homes for mobility reasons, a small fee is charged for travel.
ENERGY HEALING - CRYSTAL HEALING - REIKI HEALING - HYPNOTHERAPY - ANIMAL HEALING - ANIMAL COMMUNICATION - HOLISTIC MASSAGE